Tallinn, October 25, 2018 – RebelRoam, FTE Europe 2018's most innovative startup in air travel, launched RebelRocket App at the APEX Expo one month ago. Airlines showed great interest for the app that allows to enhance travelers' Wi-Fi experience, but they also told us that their IFC business models are obsolete from the passenger point of view, unless the service is provided without surcharge.
Although great progress has been made in rolling out high throughput services, the basic connectivity throughout the flight is still not as easily accessible as it could. Low single digit inflight Wi-Fi take rates serve as proof. The situation is remorseful, given the amount of money invested in equipping the planes with the latest in technology.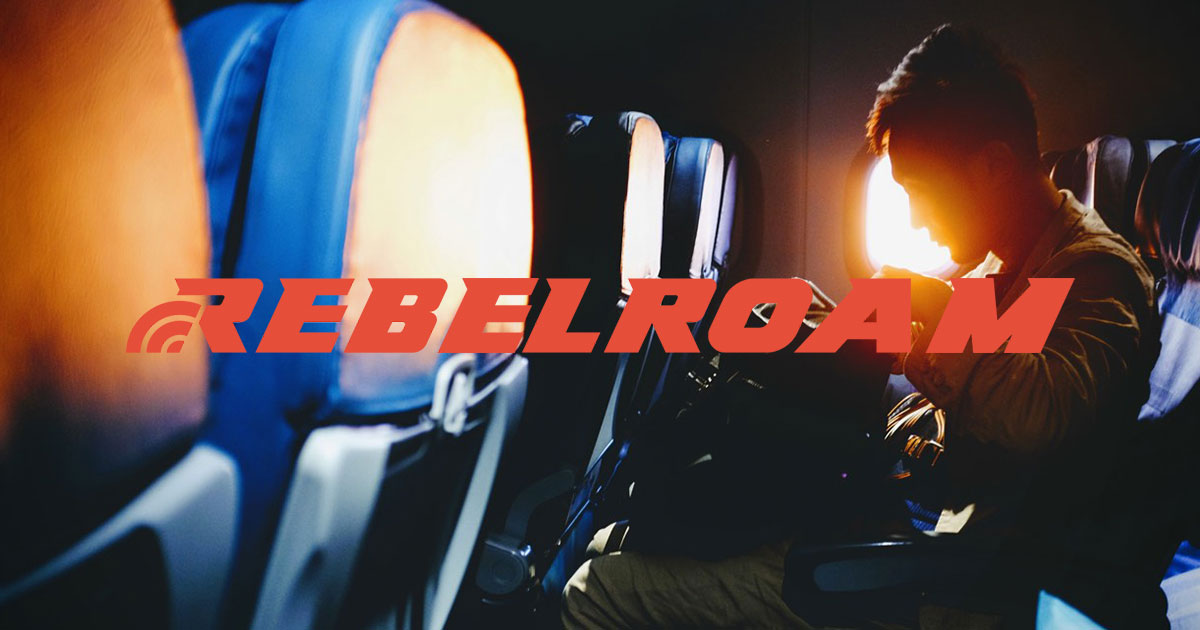 By talking to airline executives and frequent fliers alike, RebelRoam realized that the path to free streaming capable inflight Wi-Fi globally should start with something more attainable, like Free Inflight Messaging.
IFC providers that offer the messaging only access tier capability to airlines today do it by throttling the connection speed, not by the means of content filtering. This results to a massive cost to serve risk, holding the airlines back.
Henri Ploom, CEO of RebelRoam explains: "The first problem is that there is no Wi-Fi industry standard to implement content filtering on an access tier basis. And an even bigger problem is how to implement Free Inflight Messaging in a multi-IFC environment or within airline alliances. RebelRoam is positioned well to solve both of these problems with its IFC agnostic, cross platform RebelRocket Messaging Only app connector technology introduced to the market today."
The bespoke app connector can be implemented within the existing airline loyalty apps or as a standalone smartphone app. With it, it is possible to cost efficiently provide passengers with seamless, text only messaging (Messenger, WhatsApp, iMessage, WeChat, etc.) access to the inflight Wi-Fi.
Piret Vahter, CMO of RebelRoam adds: "There is an unmet need for cost efficient Free Inflight Messaging in the market that RebelRoam is looking to satisfy for guys like AA, United or Lufthansa, to name a few."
RebelRoam has scheduled Messaging Only app connector trials with a number of airlines and is looking forward to announce a product launch customer in Q4 2018.
About Rebelroam – www.rebelroam.com
RebelRoam provides superior inflight/onboard Wi-Fi traffic optimization service to over 2 million connected passengers every month. 30 transportation companies operating 2,000 buses, cruise ships, ferries, trains and planes across 38 countries realize the benefits that our service brings to their operations and to their passengers.
Press contact: Piret Vahter, [email protected]